Team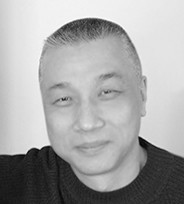 Frank Chenn | President
Frank Chenn is a digital media specialist with over 25 years of experience helping companies develop integrated sales and marketing channels that drive results.
As a founder of 4 successful start-ups; New Times was the first digitally produced entertainment guide for the California Central Coast, now the largest circulated publication today.
In 1993, he co-founded MAGI Group, Inc., one of the first and fastest growing digital media agencies in the Pacific Northwest. Frank led the company as President & CEO. MAGI was a top 25 Digital Media Agency for nearly 10 years.
In 2004, he founded ChannelReady, Inc.; which helps companies and groups educate and train teams about their culture, products and brand.
In 2017, he founded the Digital Media Institute Northwest; a Northwest regional thought-leadership channel which helps digital media and marketing professionals find their passion.
"Lifecycle Marketing identifies the right phases of growth, then we build a customized plan to address your unique marketing support requirements. Most companies waste a huge amount of time, money and resources executing the wrong marketing tactics in support of sales growth."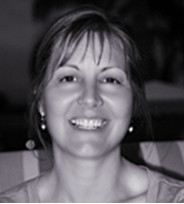 Vicky Speake | V.P. Technology
Vicky manages all technical aspects of ChannelReady solutions, blending technology and design considerations, directing company technologies, determining coding standards and setting the direction of future technical applications.
She was one of the first graduates to earn a Computer Science degree when it was still a new discipline and went on to apply her skills at companies like Rockwell (now a division of Boeing), Ford Aerospace and Oracle Corporation before joining MAGI Group in 1995.
"We take pride in building solutions that make sense for our clients, identifying their goals for market growth then matching technical strategies to meet them. We create tools and technologies that meet our clients' needs through every stage of their Lifecycle Marketing Plans."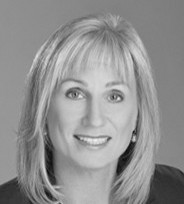 Kim Bayer | V.P. Marketing Strategy
Kim is a Seattle-bred Advertising & Marketing executive. She began her career in media, moving to the client side as a Retail Marketing Manager before spending the last two decades at McDonald's Corporation as a Senior Marketing Officer where she led all marketing and advertising efforts for the West Division.
She's received numerous performance awards, along with chairing the Grants Committee for Ronald McDonald House Charities. Kim is now an executive coach and consultant focusing on marketing solutions for growth companies in the Northwest.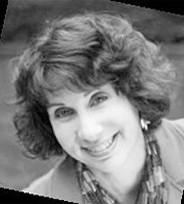 Lisa Horwich | V.P. Customer Insights
With over 15 years of marketing experience, both traditional marketing communications/brand management as well as product marketing, I've spent the last 10+ years specializing in sophisticated, strategic market research and competitive intelligence.
Clients and colleagues tell me I have a unique ability to uncover the 'why' behind the data and communicate findings in a clear, compelling manner. In addition, I'm a critical thinker with a focus on providing insights that drive and inform business decisions.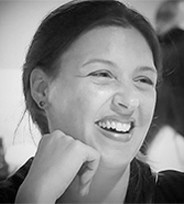 Oakley Madan | Content Strategist
A content strategy and marketing expert, Oakley helps clients identify strategic communication goals to generate effective, authentic content for distribution across a variety of digital platforms and marketing channels.


"Content strategy is anchored to the very foundation of a business. To be most effective, it requires clearly-defined business goals, key stakeholder support, and continual monitoring."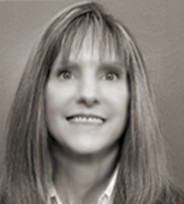 Linda Magnotti | Chief Financial Officer
Responsible for managing financial, day-to-day accounting, and human resources for ChannelReady and its related business entities.
Linda has over 30 years of accounting experience, including management and public accounting. From 1994 - 2000, she was Vice President of Finance & Human Resources at CourtLink, an Internet company with annual revenues of $20M and over 300 employees. She has comprehensive knowledge of accounting and business practices.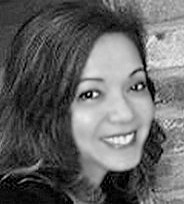 Maria Cabardo | Creative Director
Maria was the Creative Director for game company Wizards of the Coast. There she established a new art department while shaping the look and feel of the groundbreaking trading card game Magic: The Gathering. Later as a freelancer, she worked on campaigns for such major corporate clients as Boeing, Microsoft, Paramount Pictures, The World Bank (IMF), and Nike. She also worked on the successful Pokemon card game for Wizards of the Coast and helped trained a new design and production team for its first European branch office in Belgium.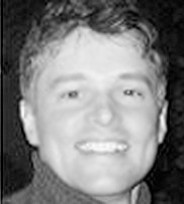 Jason Snavlin | Creative Director
Jason specialties in brand development, advertising, web design, print design, brand identity, and illustration.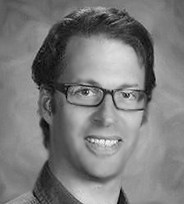 James Culbertson | Video & Post Production
James Culbertson is a video editor with skills in still and motion photography, motion graphics, visual effects, and color correction, all integrated in creative service to story and message.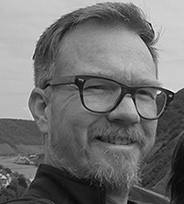 Chris Haskins | Senior Developer & Lead Architect
Chris has 20 years of experience writing database driven applications. He has written software for manufacturing and fulfillment, customer service, inventory management, payroll and timekeeping, and employee scheduling. His years of experience have allowed him to work at all levels of the technology stack, from understanding business needs to architecting databases to creating user interfaces.